ZOW 013 Haystacks & Pumpkins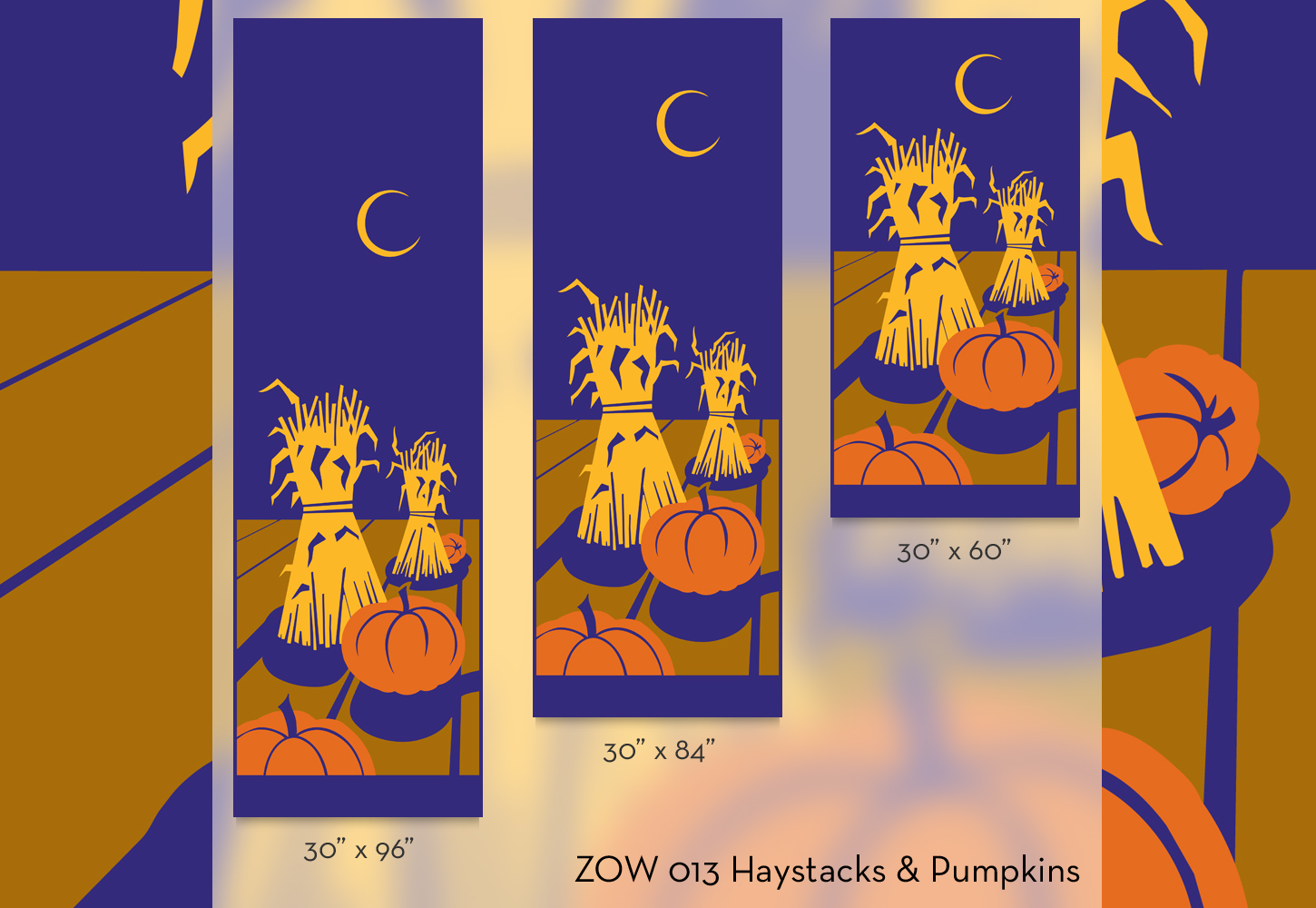 ← ZOW 108 | Category Slideshow | Category PDF | ZOW 012 →
Screen print yellow, orange, and brown inks for two-sided finish on purple marine acrylic fabric, same art both sides. Requires a minimum order of 10 bannners.

Produced on demand in the following sizes as a stock item:
30″ x 60″ • 30″ x 84″ • 30″ x 96″

Can alternately be ordered as full color digital print on 18 oz vinyl or our exclusive poly canvas fabric. Minimum quantity not required for either of these options.

Can be custom manufactured to other sizes.

May be personalized with your logo or custom message.
More Choices in This Category